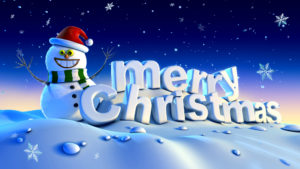 At this time of year most technology training slows down unless, of course, a client is looking to use up the last of the training budget. That can be a real bonus if you happen to get hired for it, but it can also create last minute stress at a time when you're preparing for your own festivities.
I'm blessed to have had a great fall season for training and find myself in the enviable position of having just the right amount of bookings and a decent amount in the bank so I don't have to worry too much if January is a bit slow (as it often is). So, this is looking to be an awesome Christmas.
But what am I working on for 2017? Well, as it turns out, a LOT! Here are some projects I'm currently developing for the new year:
Online courses with Teachable and Udemy – to expand my online training delivery beyond YouTube videos
Live webinars using Zoom Web Conferencing – to provide introductory topics to students and potential clients
Speaking engagements – to share my extensive knowledge as a not-for-profit about our monetary and economic system and help to engage citizens in a conversation about our global challenges
Business coaching – to help others develop their business and marketing skills to promote their products and services
Write a book – about training, computers, future of learning
That should keep me busy for the coming year! Feel free to share your goals and dreams for the coming year and what steps you're taking to move forward. Let me know if I can help, too!
In the meantime, make it  Safe and Peaceful Christmas everyone!