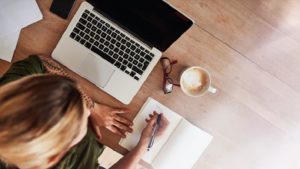 I'm ecstatic to have finally created my first complete Udemy course. It was based on a series of YouTube videos that I had created in 2016. OMG, I can't believe it was that long ago! It was a long process of re-narrating each of the 14 videos covering the various topics. Then I had to package it all up, put together the data files for the student to download so they could practice the skills and organize it in a way that made sense. Then I followed the formula to design the landing page and voila! It's now selling and I've already received a review and payment for my course.
I gave away free coupons to a number of people on my LinkedIn profile so I'm up to 118 students. I'm excited to see that much response out of about 700 emails sent.
Now, I have to begin planning additional videos for that course and then start working on my next Udemy course. I'm so much less intimidated now that I have the one course finally uploaded.
So, if you're reading this, guess what! You get a free coupon, too! Enjoy!